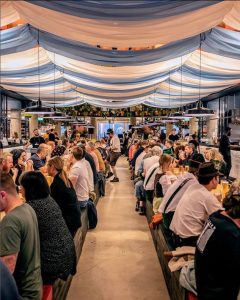 If you're visiting the city this autumn, we've rounded up a few things to do in Brighton this October.
Oktoberfest at Shelter Hall
Grab your lederhosen and dirndls, Shelter Hall are bringing back Oktoberfest from September 29th – October 15th. The hall will be transformed into a Bavarian beer hall with Sussex brewers serving up steins of their craft beers.
Shelter Hall is made up of seven independent kitchens. During this time, they will be serving up Autumn menus with German-inspired specials. An absolute must if you are visiting Brighton. Click here to find out more!
Komedia Comedy Club
Komedia is brilliant at any time of year, but there's something about it in October. When it's a little chillier outside, there is nothing better than laughs with your loved ones in the warm. There are guest comedians every weekend, as well as themed parties for a night out and Drag Bottomless Brunch. For Halloween, why not attend the Spellbound Hallowe'en Party on the 29th October; an alternative 80's night with dark anthems.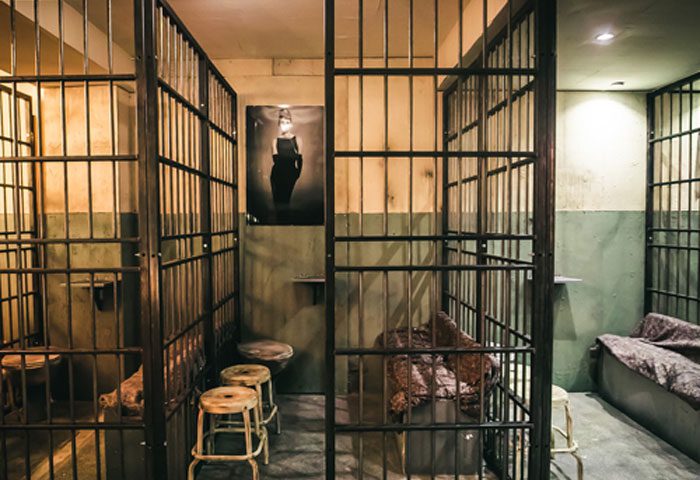 Alcotraz
Following the Halloween theme seeing as it's October, enjoy world-class cocktails from a prison cell. That's right, Alcotraz is located in a hidden basement right below the Brighton Seafront. Get an orange jumpsuit on and smuggle contraband (liquor) in and out of Cell Block One-Three, you will then have delicious and bespoke cocktails made for you.
Pier Pressure
Brighton's award-winning escape rooms. The room is filled with a variety of challenges and puzzles which must be complete in order to escape. There is something for everyone, whether you are good with shapes, colours or recognising patterns and putting things together. There is also a variety of rooms with different levels of difficulty, once you've completed one, you'll want to return and attempt the others.
Play with Clay
For something a little more relaxing, Robertson's Yard Studios will be holding pottery workshops. This is BYOB – bring drinks and snacks of your choice and create a plant pot, mug or anything you can think of! All abilities are welcomed into the informal environment to explore pottery a little more.
Tulley's Shocktober Fest
If you have travelled down by car, consider driving a little outside of Brighton to Tulley's Shocktober Fest. Remember, you can park your car with us right on-site. Celebrating over 25 years of screams, Europe's largest scream park returns this October. This year you'll find the Electrick Circus, Wastelands Penitentiary, The Village Coven of 13 and more! If you're a horror fan and enjoy the thrill of Halloween, this is a must for you. Prepare for a night you won't forget.
If you book our 'Escape into autumn' offer, you'll receive a bottle of wine on us as well as Montezuma chocolate. The perfect way to settle into the new season. Valid 01/09/22 – 31/10/22.